GROW TOGETHER WITH ERAY TECHNOLOGIES LLC
IT Staffing and Product Servicese your text here...
eRay Technologies
is a specialized IT service provider that focuses on helping organizations in the Information Technology (IT) industry find and hire the right talent for their specific needs. Here's an overview of what eRay typically does:
Talent Acquisition: eRay excel at identifying, attracting, and recruiting highly skilled IT professionals. This includes roles such as software developers, data analysts, network administrators, cybersecurity experts, and more.

Understanding Client Needs: We work closely with client organizations to understand their technical requirements, project scopes, and the skills needed for success. We also consider the organization's culture and values to find candidates who align with these aspects.
Niche Specialization: eRay specialize in certain niches within the IT industry, such as mobile app development, cloud computing, data science, or cybersecurity. This specialization allows us to provide highly targeted talent solutions.
Temporary and Permanent Placements: eRay offer both temporary and permanent placement services. We can provide contract workers for short-term projects or help clients hire full-time employees.
Screening and Assessment: We rigorously screen and assess candidates to ensure we possess the necessary technical skills and qualifications. This includes technical interviews, skills testing, and reference check.
Industry Knowledge: eRay stays up-to-date with industry trends, emerging technologies, and changes in the IT job market. This knowledge helps us provide valuable insights to clients and candidates.
Speed and Efficiency: We are known for our ability to quickly identify suitable candidates, reducing time-to-fill positions. This agility is crucial in the fast-paced IT sector.
Flexibility: We can adapt to changing client needs, scaling up or down as project requirements evolve.

Client Relationships: Building strong relationships with client organizations is a priority. By understanding their long-term talent needs, we can provide ongoing support.

Candidate Development: We offer training and development programs to enhance the skills of our candidates, making us more attractive to clients.
Diversity and Inclusion: eRay focuses on promoting diversity and inclusion within the IT sector. We actively seek out candidates from underrepresented groups and support inclusive hiring practices.

Compliance and Legal Knowledge: We navigate complex labor laws and employment regulations, ensuring that placements meet legal requirements.
Overall, eRay plays a crucial role in helping IT organizations find the right talent, optimize their workforce, and stay competitive in the dynamic technology landscape. Our expertise in talent acquisition and industry-specific knowledge make us valuable partners for both clients and candidates.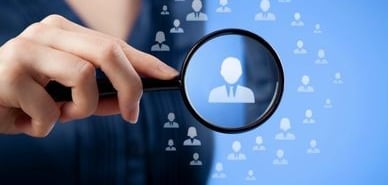 eRay conducts technical interviews, aptitude test to identify top notch engineers to meet your expectations.
We identify technology, training, and processes to take your consultant to the next level.
Once we have executive buy-in, we oversee the on-boarding process from start to finish.
eRay Technologies LLC monitors Key Performance Indicators at 6 mo intervals, adjusting strategies as needed.


If you are not satisfied with consultant performance, eRay will replace engineer with no additional cost.
We understand customer requirements. A dedicated Single point of contact available always at your convenience.
eRay is committed to providing innovative software solutions to its clients and recognizes the importance of technology. Our seasoned software professionals have expertise in a wide range of technologies including:
· Database Design, Development and Administration
· Data Warehousing/Modeling
· Internet and E-Commerce Technology
· Internet Security, Directory Services and Entitlement Management
· Object Oriented Design/Analysis/Programming
· Client-Server Technology
. Testers / Project / Program Managers
eRay mission is to maintain, develop and continuously improve its position as a world class supplier engaged in providing software solutions and professional IT staffing services to our customers in a prompt, efficient and cost effective manner by utilizing computer software experts and the state-of-art technology.
EXPEREINCE:
With over 8 years of experience in the IT consulting industry, our team has the expertise and knowledge to help clients succeed in today's digital landscape.
TAILORED SOLUTIONS:
We understand that every business is unique, which is why we provide tailored solutions to meet the specific needs of our clients. Our solutions are designed to help clients optimize their technology solutions and achieve their goals.
AFFORDABLE PRICING:
We believe that clients should have access to high-quality IT consulting services without breaking the bank. That's why we offer affordable pricing options to fit any budget.